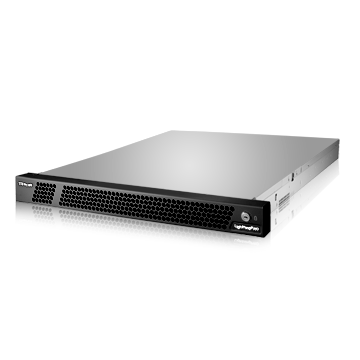 LightningPRO SE300
All-Flash Array
Panoramica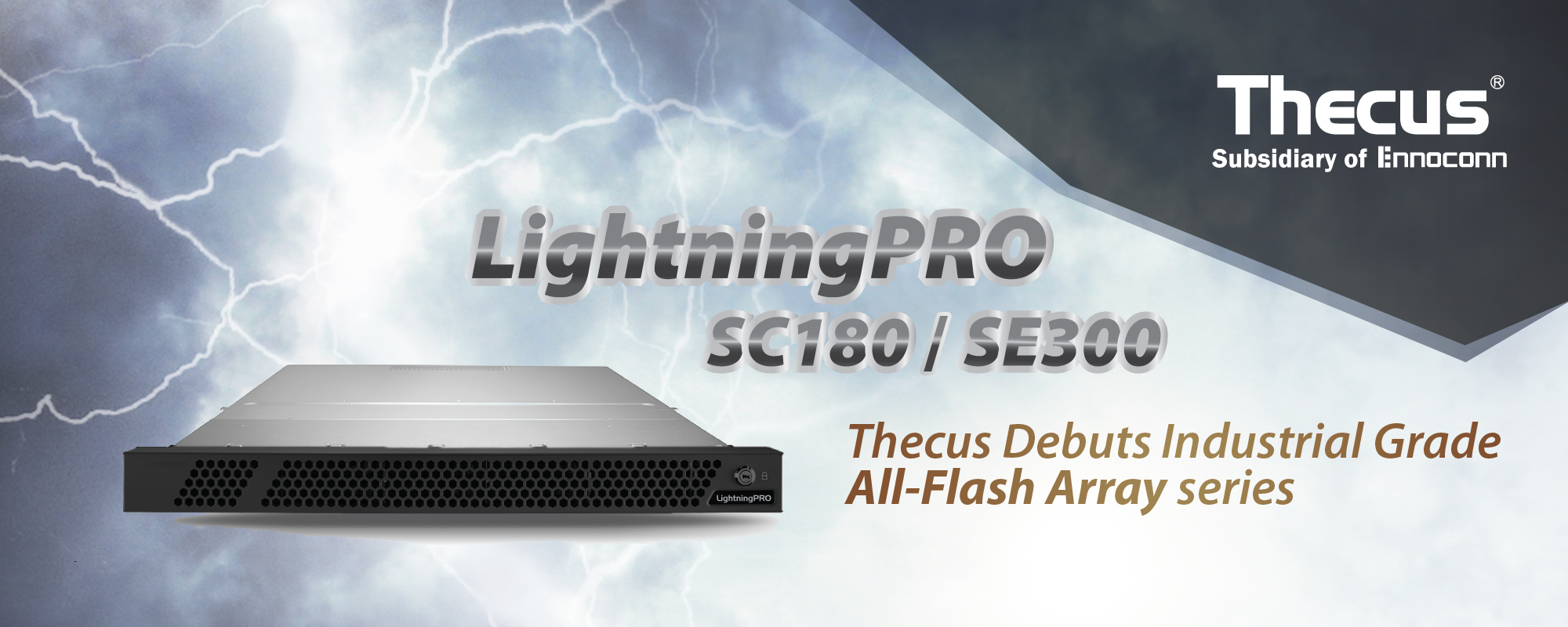 05/04/2017 - Thecus Technology Corp officially launched their new line of All-Flash Array Storage. Thecus' LightningPRO series deliver top-tier productivity, being optimized to handle business-critical applications for large enterprises. With mainstream 10GbE connectivity, over 700K IOPS and data protection features, businesses can now be equipped with these highly proficient performance storage devices.

"Thecus has taken a bold new step in the storage industry. The new LightningPRO series provides companies with blazing reading and data exchange speeds to their back-end storage", said Florence Shih, General Manager of Thecus Technology Corp. "For companies that deal with high-performance applications such as virtual infrastructures or transactional databases, the performance of these all-flash disk arrays is without equal."

Thecus' LightingPRO series currently comprises of the SC180 and SE300. The SC180 is a 1U rackmount that delivers 360K sustained IOPS with 10 hot-swappable SATA SSDs. For more power, the SE300 is also a 1U Rackmount, yet delivers extremely high transfer speed of more than 700K IOPS for 4KB random writes with 8 SSDs using the NVMe interface which gives the whole system a lot more performance.

Thecus utilizes FlexiRemap technology1 which reorders random write data into sequential traffic to increase write performance. Unlike RAID algorithms, FlexiRemap remaps the data whenever beneficial before passing it to the underlying flash memory, avoiding unnecessary overhead and extending the lifespan of SSDs. That allows businesses to remove bottlenecks and achieve sub-millisecond performance.

LightningPRO Series Highlights
● Powerful performance, over 700K IOPS at predictable response times under 1ms
● Sustained performance over time, regardless of workload intensity
● Everything is built into the software platform
● Extended array and SSD lifespan
● Fault tolerance and automatic data reconstruction upon drive replacement
● Low TCO and high energy efficiency, enabling enterprises and datacenters to do more with less
1. FlexiRemap is the trademark or registered trademark of AccelStor, Inc. in the United States of America and other countries.
Specifiche
1. Hardware Platform
Item
Spec
Form Factor
1U rack mount
IOPS for 4KB Random Write
700K sustained
Flash Management1
FlexiRemap technology
Raw Capacity
6TB
Usable Capacity2
3TB
Number of SSD
8
PSSD Type
NVMe
Flash Type
MLC
Connectivity
6 x 10GbE SFP+
Storage Protocol
iSCSI
NFS, CIFS/SMB
Management Interface
Web-based management interface (via HTTP/HTTPS)
CLI (via serial port or SSH)
Power Supply
650W 1+1 redundant
Feature Highlight
Optimized low-latency performance
Outperforming IOPS via mainstream connectivity
Abundant software functions
Data protection through redundancy
Software function
Free Clone
Snapshot
Snapshot Backup/Restore
Thin Provisioning
Thick Provisioning
Inline Deduplication(Zero Page)
vSphere Web Client Plug-in
Dimensions (W x D x H)
482.6mm x 787.4mm x 44.4 mm (19in x 31in x 1.75in)
Net Weight3
17kg (37.5lb)
Environmental Temperature
Operating: 10°C to 35°C (50℉ to 95℉ )
Storage (non-operating): -20°C to 60°C (-4℉ to 140℉)
Environmental Humidity
Operating: 10% to 90% non-condensing
Storage (non-operating): 5% to 95% non-condensing
1Powered by AccelStor, Inc
2Usable capacity refers to the approximation of the storage capacity that users can have. The accurate usable capacity may vary depending on software configurations and other factors.
3Weight may vary depending on components and manufacturing variability.