Linux NAS | Impresa - Montato su rack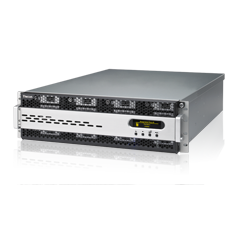 N16000
Centro di memoria Enterprise superiore
Riconoscimenti/Recensioni
Caratteristiche
Intel Xeon per elevatissima velocità
Sfruttando la potenza del processore Intel Xeon X3480 e 8 GB di RAM DDR3 di ultima generazione, l'N16000 è in grado di gestire tutto con la massima velocità, evitando quindi eventuali colli di bottiglia e fronteggiando variazioni di velocità.

Dimensioni Enterprise per attività Enterprise
Con ben 64 terabyte di capacità dati assicura uno spazio adeguato per qualunque esigenza . Indipendentemente dal fatto che si stia offrendo un server pubblico con un flusso di lavoro massiccio o la compilazione di video HD, il NAS richiederà una quantità sempre maggiore di dati.

SATA III e SAS 6G per elevatissima velocità di trasferimento dati
Le funzioni dell'N16000 supportano hard disk interni con SATA III e SAS 6G. Questa eccezionale connessione trasferisce dati ad una velocità che arriva fino a 6 Gbit/s. È anche retrocompatibile con SATA II, quindi i dischi vecchi possono essere inseriti ed estratti senza intoppi.

Disponibilità elevata (HA)
Per la prima volta l'accesso ai dati è immediato . Indipendentemente dalla situazione, l'HA conserva attivamente i dati su due NAS identici e separati. In caso uno dei due necessiti di manutenzione, l'altro entra in funzione con un solo segnale acustico. I dati saranno sempre presenti in caso di pioggia, di sole o di altri inconvenienti.

Protezione solida come una roccia
L'N16000 protegge i dati con tutte le modalità RAID necessari ad un server Enterprise, tra cui RAID 0, 1, 5, 6, 10, 50, 60 e JBOD. Anche sostituire gli hard disk danneggiati sarà estremamente semplice con hot-swap, hot-spare, migrazione RAID online ed espansione integrati, così come capacità di ricostruzione automatica. Per eventuali necessità di ulteriore protezione, è disponibile anche una crittografia del volume RAID AES 256bit.

10Gb Ethernet espandibile
N16000 apre la stradaal futuro. Grazie ai velocissimi slot PCI-e a 8 lane, l'N16000 è in grado di ospitare varie tecnologie emergenti, tra cui 10Gb Ethernet. L'N16000 è ora pronto per 10Gb Ethernet e lo sarà per le prossime teconologie.
Panoramica
Molto prima del NAS N16000 rackmount 3U, Thecus era già l'azienda leader nelle soluzioni d'archiviazione per uso domestico e di piccole aziende, con prodotti in tutti i settori che hanno vinto numerosi premi per prestazioni, qualità e stabilità, anche per merito di un'interfaccia avanzata costruita di generazione in generazione, e per i miglioramenti costanti in termini di funzionalità e facilità d'uso.
"Thecus sta conquistando il mercato dei NAS aziendali", ha dichiarato Florence Shi, Direttore Generale di Thecus Technology. "I nostri NAS aziendali di grandi dimensioni sono l'avanguardia della tecnologia d'archiviazione ed offrono la potenza e le funzioni avanzate di protezione che i clienti Thecus ormai si aspettano da noi".
Il NAS N16000 mantiene le tradizionali e più importanti prestazioni imposte da prodotti professionali come il NAS N4200 e N7700PRO. Impiegando hardware d'alto livello per portare velocità senza precedenti, è in grado di sostenere importanti volumi di trasferimento dati, sia che si tratti dell'elaborazione di database di grandi aziende, che del supporto delle esigenze dati di centinaia di dipendenti. Il processore Intel ® Xeon ® X3480 quad-core con frequenza 3.06 GHz del NAS N16000 è uno dei processori per server più potenti sul mercato, in particolare se corredato esclusivamente da elettronica di fascia alta. Per ottenere il massimo delle prestazioni dall'hardware, abbiamo implementato uno speciale sistema operativo a 64-bit. Il supporto di dischi rigidi di nuova generazione con tecnologia 6G SATA / SAS per un totale di 64 terabyte di capacità di dati su 16 dischi, permette una capacità di archiviazione più che sufficiente per le grandi aziende, il tutto con un'efficienza notevolmente superiore rispetto a macchine professionali di pari livello
."Le aziende d'archiviazione dati sono in grado di fornire nuovi livelli di intuitività e prestazioni alle soluzioni NAS grazie ai processori Intel Xeon X3480", ha dichiarato David Tuhy, Direttore Generale di Intel Storage Group. "Le prestazioni ad alta efficienza energetica del processore Intel procurano elementi chiave di costruzione per fornire una soluzione che offre sempre e ovunque l'accesso ai dati".
Servendosi di due NAS paralleli, la tecnologia HA garantisce la costante sincronizzazione di entrambi, proteggendo il sistema anche dalle temporanee perdite d'accesso. Il valore del sistema HA si manifesta quando uno dei NAS ha dei problemi; tutto il traffico è convogliato al secondo NAS senza alcuna interruzione di servizio o perdita di dati. Da qui basta sostituire i dischi danneggiati "a caldo", grazie alla funzione Hot-Swap, e lasciare che il NAS Thecus ricostruisca automaticamente le sue partizioni RAID. In poco tempo, il sistema HA sincronizza i dati e torna a garantire la perfetta efficienza.
La tecnologia HA all'avanguardia del NAS N16000, sfrutta un sistema semplice ed ingegnoso per garantire accessibilità continua ed affidabile ai dati.
Specifiche
1.Piattaforma hardware
Elemento
Spec.
Processore
Processore Intel® Xeon®3480(3.06GHz Quad Core) + chipset Intel 3450
Controller SAS/SATA (HBA), PCI-e (8 lane)
La scheda LSI 2008 HBA supporta 6G SAS/SATA (x8)
Memoria sistema
SDRAM DDR3 8 GB
Interfaccia LAN (PCI-e)
RJ-45x3: Intel 82574L 10/100/1000 BASE-TX Auto MDI/MDI-X
WOL supportato
Interfaccia USB
Porta host USB 2.0 x6 (anteriore x2, posteriore x4) (tipo A)
Porta host USB 3.0 x2 (posteriore x2)
eSATA
Esterno (posteriore x2 )
OLED
Visualizza lo stato e le informazioni di sistema (multilingue)
LED
Alimentazione: (blu)
Sistema occupato: (giallo)
Avviso sistema: alimentazione ridondante o errore ventola di sistema (rosso)
Attività/guasto HDD 1-16 (verde/rosso)
Slot PCI-e
8 lane (x3), uno utilizzato da SAS HBA
4 lane (x1)
1 lane (x1) usato da CU30N (USB 3.0)
Alimentazione
Alimentazione ridondante di almeno 700 W o superiore
Interfaccia disco
SATA/SAS (x16) tramite scheda madre
Controllo termico/ventola
Sensore termico su temperatura processore
Controllo ventola CPU
Ventola sistema
Hot-swap (x4)
Tasti
Tasto di alimentazione (anteriore, spegnimento controllato da S/W)
Tasto LCM (ENT, ESC, UP, DOWN)
Tasto di ripristino sistema
Tasto localizzatore
RS232
1 (per UPS)
Ambiente
Temperatura: 5°C - 40°C
Umidità: 0 ~ 80% di umidità relativa (senza condensa)
Telaio
Supporto rack 3U
Dimensioni (AxLxP)
133 x 440 x 662 (mm)
Carico
29.38Kgs
2.Funzioni software
RAID
Modalità RAID
RAID 0, 1, 5, 6, 10, 50, 60 e JBOD
Ricostruzione automatica
Supportata
Hot-swap
Supportato
Hot spare deidcata
Supportato
Hot spare globale
Supportato
Info SMART
Supportato
Test SMART
Supportato
Migrazione RAID online
Supportata
Espansione RAID online
Supportata
Crittografia volume RAID
AES256bit
Disco
Gestione consumi
Interruzione rotazione disco inattivo
Scansione blocco danneggiato
Supportato
Roaming disco
Supporta roaming su altro N16000 in base al volume
Rete
Configurazione
Indirizzo IP fisso, indirizzo IP dinamico,
Modalità di condivisione IP
Attivabile/disattivabile
Protocolli trasporto
TCP/IP/AppleTalk
Protocolli file
SMB/CIFS, HTTP/HTTPS, FTP, NFS v3, AFP
Link Aggregation
6 modalità supportate
10GbE NIC
Supportato
Accesso dati
Supporto OS client
Windows XP and after
Windows Server 2003 and after
UNIX/Linux
Mac OS X
Disco web
Accesso file su base web
FTP
Server FTP integrato con controllo larghezza di banda
FTP sicuro
Server FTP sicuro con controllo larghezza di banda
Gestione download (modulo)
BT Download (Transmission module)
NZB download (NZB module)
Server stampante (IPP)
Supporta stampanti USB
Supporta varie stampanti IPP
Client può gestire attività di stampa (elenco/eliminazione) tramite interfaccia utente web
Backup dati
Backup dati incrementale con programmazione client
Acronis Backup and Recovery Server OEM for Windows (license x5)
Ripristino disastri sistema client
Acronis Backup and Recovery Server OEM for Windows (license x5)
Replica remota NAS
Modalità in base al volume
Incrementale
Sincronizzato
Copia dispositivo USB su N16000
Controllata tramite LCM
Copia USB bidirezionale (modulo)
Supportata
Blocco accesso livello
Target iSCSI
Supporta iniziatore Microsoft/Mac/Linux
Iniziatore iSCSI
Per impilamento con serie N5200/1U4500/1U4600/N5500/serie N7700/serie N8800/N12000/N16000
iSCSI Thin Provisioning
Configurabile su dimensioni virtuali di 16 TB
MPIO
Supportato
MCS
Supportato
Clustering
Supportato
Riserva gruppo persistente SCSI3
Supportato
Gestione consumi
Accensione/spegnimento programmati
Supportato
Gestione volume
RAID multiplo
Supportato
File system multiplo selezionabile
EXT3/EXT4/XFS
Supporto multimediale
Server iTunes
Tipi di file supportati: AAC, MP3 con ID3 tag, WAV
Server web foto
Tipi di file supportati: GIF, JPG (JPEG), BMP, PNG
Supporta visualizzazione EXIF
Supporta diapositive
Autenticazione utente
Utente locale
Supporta account utente integrati
Gruppo locale
Supporta gruppi di utenti integrati
Windows ADS
Supportato
File system
Tipo
Journaling File System
Capacità
48 TB (XFS)/16 TB (EXT4)/8 TB (EXT3) per volume
Lingua supportata
Supporto Unicode
Autorizzazione (ACL)
Opzioni di lettura, scrittura o negazione su utenti o gruppi individuali per condivisione, sottocartelle e file
Quota utente
Supportata
Amministrazione
Gestione su base web multilingua
L'interfaccia di gestione su base web multilingua supporta inglese, cinese tradizionale, cinese semplificato, giapponese, coreano, francese, tedesco, italiano, spagnolo, russo, polacco e portoghese
Programma utility
Installazione guidata di MS Windows, supporta Windows 2000/XP/2003/Vista/7
Installazione guidata di Mac OS X
Notifica via e-mail
Invia messaggi di sistema tramite e-mail all'amministratore del sistema
Trap SNMP
Trap informazioni di sistema
Altro
DOM duale
Supportato
Disco web
Supportato
Cestino
Supportato
Server web (modulo)
Supportato
Supporto ISO
Supportato
Modulo utente
Supportato
Telecamera di sorveglianza IP (modulo)
Supporta fino a 10 telecamere IP
HA (disponibilità elevata)
Supportato
Contenuti della confezione
Accessory Bag(with key)
Ethernet Cable
Power Cord
Acronis True Image DVD
Universal CD
QIG
Warranty Card
HDD Compatibility List Card
Sliding Shelves
Classe Thecus
Thecus TV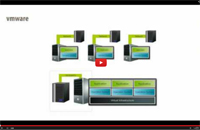 Thecus NAS for Large Business Solution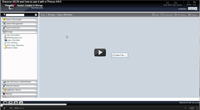 Discover iSCSI and how to use it with a Thecus NAS
This tutorial is separated in three parts. The first part will teach you what's iSCSI and how it can be used. The second and third part would be practical demonstration on iSCSI Target/Initiator. Only the second part requires a Thecus NAS!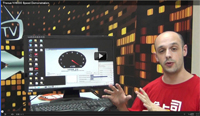 Thecus N16000 Speed Demonstration
When it comes to speed, Thecus's flagship model, the N16000 NAS, gives a number of options to choose from. It supports 10 gigabit Ethernet, which is 10 times faster than standard 1 gigabit Ethernet and can reach transfer speeds well over 1000 MB/s, as well as 10GBASE-T Ethernet to get the speed of 10 gigabit Ethernet at a drastically lower price. 10GBase-T Ethernet runs next-generation high speed networking over standard Ethernet cables (RJ45) with a PCI-e Ethernet card that plugs into the N16000. This allows your company to make the change without a large investment in infrastructure; simply install the new device and it's ready! In the new speed demonstration video we look at advantages and disadvantages of cables; demo read and write speeds; and look inside the Thecus N16000 to see what sets it apart from competition.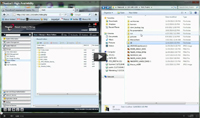 Thecus® High Availability
For businesses, having constant access to their data is always of vital importance. High Availability (HA) is the most sophisticated system for keeping your data safe and within reach at all times. By running two parallel NAS, HA allows constant synchronization between the two.
Thecus's supersized N16000 and N12000 are equipped with the High Availability (HA) function. Find out more on Thecus TV, where Thecus shows how HA works on the example of Thecus's biggest N16000 NAS.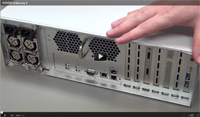 Unboxing the Thecus N16000
Thecus unravels the N16000, the biggest NAS offered by the brand. With a raw maximum capacity of 48TB, a powerful Intel® Xeon® X3480 Quad-Core processor clocked at 3.06GHz and no less than 8Gb of RAM, this NAS is designed to bring you what's best on the enterprise market at a great value. It comes with 5 licenses of Acronis Backup and Recovery Server OEM for Windows and has passed the iSCSI VMware certification test. If you need more, you can still add 10GB Ethernet Adapter, more USB 3.0 ports or even design your own modules.