Linux NAS | Impresa - Montato su rack
N16000V
Centro di memoria Enterprise superiore
Caratteristiche
Disponibilità elevata (HA)
Per la prima volta l'accesso ai dati è immediato . Indipendentemente dalla situazione, l'HA conserva attivamente i dati su due NAS identici e separati. In caso uno dei due necessiti di manutenzione, l'altro entra in funzione con un solo segnale acustico. I dati saranno sempre presenti in caso di pioggia, di sole o di altri inconvenienti.

Pronto per 10GbE
I centri di elaborazione dati più avanzati spesso necessitano di un livello di velocità che la media Internet attuale non è in grado di garantire. Questo NAS Thecus è già pronto per Ethernet da 10Gb per soddisfare qualunque esigenza.



Connettività USB 3.0
La nuova generazione in fatto di connettività è già disponibile, con velocità 10 volte superiori a quelle dell'USB 2.0. Indipendentemente dal fatto che si colleghino fotocamere digitali e smart phone, si effettui il backup di grandi hard disk esterni o si aumenti la capacità del proprio NAS, USB 3.0 farà in modo che l'operazione venga eseguita in un attimo, con velocità fino a 5 Gbit/s. La compatibilità a ritroso consente la connettività di una gran quantità di dispositivi USB 2.0 e USB 1.1, consentendo di poter disporre della migliore combinazione di velocità e accesso universale.

True Image di Acronis
Thecus propone sempre il meglio con il software di backup avanzato di Acronis. Eseguite il backup di tutti i vostri dati con One-click Protection o selezionate solo i file più importanti. Acronis offre un'interfaccia benfatta, un design semplicissimo e funzioni complete per mantenere i propri dati al sicuro

Dual DOM
Un DOM (Disk On Module) contiene tutto il software critico del sistema. In caso di mancato funzionamento per qualsiasi motivo, il firmware del sistema potrebbe essere inaccessibile. Grazie al design unico di Dual DOM (ridondanza del SO) di Thecus®, in caso di guasto, un DOM secondario riprogramma automaticamente quello principale, con l'evidente vantaggio di sapere che i propri dati saranno sicuri ed accessibili.

RAID multiplo
I NAS Thecus, in tema di gestione dei dati, assicurano un corretto andamento. Create volumi RAID multipli, ognuno capace di supportare diverse modalità RAID, compreso RAID 0, 1, 5, 6, 10, 50, 60 e JBOD per il vostro bilancio personale in termini di prestazione e protezione dei dati. In caso di guasto di un hard disk, cambiarlo sarà semplice grazie alla migrazione ed espansione RAID online, alla funzione hot spare e a quella auto rebuild.

File system multipli
Il supporto per file system multipli, compreso Ext3, EXT4 e XFS, assicura al NAS Thecus flessibilità per la corretta gestione di ambienti diversi. Gli utenti possono utilizzare simultaneamente diversi file system nei volumi RAID multipli per ottenere il meglio da ciascuno di essi.



Thin-provisioning iSCSI
Si può ottenere di più dal proprio spazio di memoria grazie all'estrema velocità iSCSI e all'efficienza del Thin-Provisioning iSCSI. Collegatevi con l'iSCSI per sfruttare le massime velocità di trasferimento dati disponibili e scordatevi dello spreco di spazio su disco grazie alla funzionalità di stoccaggio flessibile assicurata dal thin provisioning.

Connettività iOS/Android
Oggi, nulla è più importante di poter disporre dei propri dati in qualunque luogo ci si trovi. Con ThecusShare e Thecus Dashboard, è possibile gestire il proprio NAS eseguendo gli upload e scaricando o effettuando lo streaming per mezzo di un dispositivo iOS o Android mentre si è in viaggio.

Rsync
Eseguire il backup dei dati è un'indiscussa necessità e ognuno ha le sue esigenze specifiche riguardo allo storage. La funzione Rsync di Thecus assicura agli utenti un'elevata flessibilità con opzione di backup remoto, un pianificatore flessibile e la stabilità di trasferimento tipica di Linux.

Quote utenti
Dividete l'enorme quantità di memoria di un NAS Thecus tra più utenti. Non importa se tra due o cento utenti, le quote utenti facilitano la partizione e la gestione dello spazio su disco.



Slot PCI-e
I prodotti NAS di Thecus sono già pronti per l'utilizzo di numerose tecnologie emergenti. Attraverso lo slot PCI-e incorporato, gli utenti business possono aggiungere un adattatore Ethernet 10G per ottenere un'eccezionale velocità di trasferimento oppure una scheda adattatore USB 3.0 per apprezzare la connettività del futuro.
Panoramica
Thecus presenta una nuova linea di NAS che si posizionerà in  un settore in rapida crescita: lo storage ad elevata capacità con un ottimo rapporto qualità-prezzo. La linea contraddistinta da una"V", integra la attuale gamma di NAS Thecus offrendo agli utenti una scelta che garantisce maggior valore e potenza. Questi nuovi NAS combinano la nuovissima linea di potenti processori Intel® con il potente software Thecus per garantire una soluzione in grado di soddisfare una vasta gamma di esigenze personali e aziendali relative a storage e calcolo rientrando nel budget.
Due NAS dotati di tutte le innovazioni hardware Thecus
L'N12000V e l'N16000V sono dotati di innovazioni hardware garantire che garantiscono un investimento sicuro. Il sistema si affida all'ultimo processore Intel® Xeon® E3-1225 Quad Core a 3,10 GHz che garantisce un ottimo rapporto qualità-prezzo.
I NAS sono prodotti di lunga durata, motivo questo per il quale Thecus ha aggiunto una serie di interessanti innovazioni hardware: i vari slot PCI-E, l'N12000V e l'N16000V dispongono di:
- Controller SAS per il supporto di dischi di ultima generazione, fino a 15.000 giri/min.
- Porte USB 3.0: dischi rigidi esterni ad alta velocità, con velocità 10 volte superiori a quelle dell'USB 2.0!
- Adattatore 10GBASE-T Ethernet (optional) per il collegamento a reti 10GbE con cavo Ethernet tradizionale (CAT6 con spina RJ45): per evitare l'uso di cavi ottici, così fragili e costosi.
Con gli slot rimanenti si ottiene lo spazio necessario per usufruire di tutti i progressi tecnici futuri per quanto concerne i servizi di rete.
Infine, questi due modelli dispongono di una uscita HDMI. Oltre al semplice monitoraggio, non vi sono limiti alle operazioni che si possono effettuare con il NAS senza necessità di usare un altro computer!
Una suite completa di soluzioni software per una disponibilità senza pari
Dotati dello stesso software a 64 bit delle versioni normali, l'N12000V e l'N16000V dispongono ora del famoso Thecus-HA (acronimo di alta disponibilità): clonazione immediata del NAS e ripristino dei servizi in caso di problemi di hardware. Potete trovare ulteriori informazioni su Thecus-HA.
Il firmware integrato soddisfa ogni esigenza aziendale, ottimizzando gli investimenti: l'acquisto di una unità intelligente centralizzata come il NAS Thecus consentirà di ridurre i costi di manutenzione, limitare gli investimenti iniziali ed una notevole flessibilità: Capacità iSCSI per allocazione dinamica dello spazio, Certificazioni Citrix e VMware per ambienti virtuali, tutti i livelli RAID più o meno comuni, compatibilità con tutti i protocolli di rete per garantire il funzionamento totale del NAS, accesso a distanza su Internet e così via. Le funzioni possono essere immediatamente aggiunte grazie al sistema modulare Thecus.
Inoltre, sia l'N12000V che l'N16000V sono dotati di un software di backup Acronis fornire che fornisce una soluzione di backup software ben progettata e professionale per semplificare le attività di storage e backup.
"Con la riduzione dei budget IT, la richiesta di NAS di qualità ad alta capacità, paradossalmente, non è mai stata così elevata negli ambienti professionali. Combinando standard di qualità Thecus, innovazione ed un ottimo rapporto qualità-prezzo, la serie V è progettata per offrire soluzioni alternative ed un valido aiuto  per la gestione delle risorse critiche senza loro incidere troppo sul budget", è il parere di  Florence Shih, General Manager di Thecus Technology Corp.
Specifiche
1.Hardware Platform
Item
Spec
Processor
Intel® Xeon® E3-1225 3.1GHz Processor + Intel C206 chipset
System Memory
4GB DDR3 SDRAM
LAN Interface (PCI-e)
RJ-45x3: Intel 82574L 10/100/1000 BASE-TX Auto MDI/MDI-X
WOL supported
USB Interface
USB 2.0 host port x6 (front x2, back x4) (Type A)
USB 3.0 host port x2 (back x2)
LED Indicator
Power: (blue)
System Busy: (yellow)
System Alert: Redundant power or system fan failure (red)
HDD 1-16 Activity/Fail (green/red)
OLED
Displays system status and information (Multilingual)
SAS/SATA controller (HBA), PCI-e (8-lane)
LSI 2008 HBA card supports 6G SAS/SATA (x8)
Disk Interface
16 x SATA/SAS for internal
2 x eSATA for external
Power Supply
Redundant power supply 500W or more
PCI-e Slots
8-lane (x3), One is used by SAS HBA
4-lane (x1)
1-lane (x1) used by CU30N (USB 3.0)
Thermal/Fan Control
Thermal sensor on processor temperature
CPU fan control
System Fan
Hot swappable (x4)
Buttons
Power button (Front, shutdown controlled by user interface)
LCM button (ENT, ESC, UP, DOWN)
System reset button
Locator button
RS232
1 (For UPS)
Environment
Temperature: 5°C to 40°C
Humidity: 0 ~ 80 % R.H. (Non-condensing)
Chassis
3U Rack mount
Dimensions (HxWxD)
133 x 440 x 662 (mm)

2. Software Functions
RAID
RAID Modes
RAID 0, 1, 5, 6, 10, 50, 60 and JBOD
Auto-rebuild
Supported
Hot-swap
Supported
Dedicated Hot Spare
Supported
Global Hot Spare
Supported
Online RAID Migration
Supported
Online RAID Expansion
Supported
RAID Volume Encryption
AES256bit
Disk
Power Management
Available spin-down while idle setting
Bad Block Scanning
Supported
SMART Info
Supported
SMART Test
Supported
Disk Roaming
Supports volume-based roaming to other N16000V
Network
Configuration
Fixed IP address, dynamic IP address
IP Sharing Mode
Can be enabled/disabled
Transport Protocols
TCP/IP/AppleTalk
File Protocols
SMB/CIFS, HTTP/HTTPS, FTP, NFS v4, AFP
Link Aggregation
Load balance, Failover, 802.3ad, Balance-XOR, Balance-TLB, Balance-ALB
Data Access
Client OS Support
Windows XP and after
Windows Server 2003 and after
UNIX/Linux
Mac OS X
FTP
Built-in FTP server with bandwidth control
Secure FTP
Built-in secure FTP server with bandwidth control
Download Manager
BT Download (Transmission module)
NZB download (NZB module)
Printer Server (IPP)
Supports USB printers
Supports a wide range of IPP printers
Client can manage print tasks (list/delete) via web user interface
Data Backup
Client Incremental Data Backup
Acronis True image (OEM version)
Client System Disaster Recovery
Acronis True image (OEM version)
Single Volume Remote Replication
Incremental or synchronized (via Rsync module)
USB device copy to NAS
Controlled through LCM
Bi-directional USB Copy
Supported (via USB Copy module)
Mac OS X Time Machine
Supported
Block Level Access
iSCSI Target/Initiator
Supports Microsoft/Mac OS X/Linux initiators and Thecus NAS targets
iSCSI Thin Provisioning
Supported
MPIO
Supported
MCS
Supported
Clustering
Supported
SCSI3 persistent group reservation
Supported
Power Management
Scheduled Power On/Off
Supported
Volume Management
Multiple RAID
Supported
Multiple File System Selectable
EXT3/EXT4/XFS
Multimedia Support
iTunes Server
Supports AAC, MP3 w/ ID3 tag and WAV
Piczza!™ Web Server (via module)
Supports GIF, JPG (JPEG), BMP, PNG
Support EXIF display
Support slide show
Media Server
Support uPnP AV streaming protocol
User Authentication
Local User
Supports built-in user accounts
Local Group
Supports built-in user groups
Windows ADS
Supported
File System
Type
Journaling File System
Language Support
Unicode Support
Authorization (ACL)
"Read", "write", or "deny" privileges to individual users or groups in folders and sub-folders
User Quota
Supported
Administration
User Interface
Web-based user interface supports English, Traditional Chinese, Simplified Chinese, Japanese, Korean, French, German, Italian, Spanish, Russian, Polish and Portuguese
Utility Program
MS Windows Setup Wizard
Supports Windows 2000/XP/2003/Vista/7
Mac OS X Setup Wizard
Email Notifications
Sends system messages via email to the system administrator
SNMP Trap
System information trap out
Mobile Applications (iOS/Android)
Thecus Dashboard
Mobile monitoring and administration (via module)
ThecusShare™
Uploading, downloading, and streaming multimedia
Others
Dual DOM
Supported
Recycle Bin
Supported
Web Disk
Supported
Web Server
Supported (via module)
ISO Mount
Supported
User Module
Supported
IP Cam Surveillance
Supports up to 10 IP cameras (via module)
HA (High Availability)
Supported
Contenuti della confezione
Accessory Bag(with key)
Ethernet Cable
Power Cord
Acronis True Image DVD
Universal CD
QIG
Warranty Card
HDD Compatibility List Card
Sliding Shelves
Classe Thecus
Thecus TV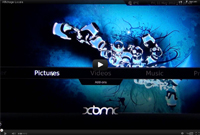 Local Display
Step by step process to install Thecus NAS to TV through HDMI output and use local display. How to access NAS admin UI page and XBMC to display music, movies and pictures.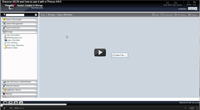 Discover iSCSI and how to use it with a Thecus NAS
This tutorial is separated in three parts. The first part will teach you what's iSCSI and how it can be used. The second and third part would be practical demonstration on iSCSI Target/Initiator. Only the second part requires a Thecus NAS!